Light freight conversion » In our Quality Transformation we have years of experience in light freight conversion from cars such as SUVs, passenger cars, break cars and oldtimers to light load and the homologation of vehicles.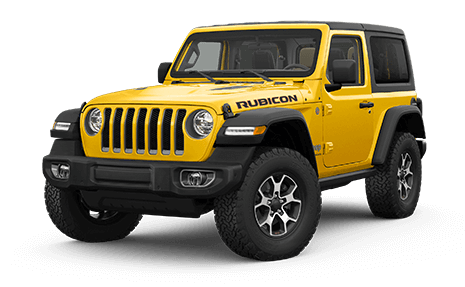 Benefits car conversion to light freight in 2022 – 2023
You pay a maximum of € 150 road tax
Converting
to light freight
Quality Transformation specializes in converting luxury vehicles into fiscally advantageous light trucks.
We take care of the conversion of hatchbacks, station wagons, SUVs and MPVs. In order to be able to comply with a light load in Belgium and to enjoy the tax benefits that this entails, your car must be equipped with a cargo box.
You can count on the conversion of your vehicle in accordance with the regulations and with all associated inspections Quality Transformation to calculate. We offer you a total service so you don't have to do anything yourself.
Homologation
conversion passenger car to light freight
Homologate vehicle - Has your vehicle been converted to light freight or do you have a new car that has been imported? Then your car must be homologated.
You can also view homologation as an inspection that is mandatory for every new vehicle or part. This means that both imported cars and cars that have been converted to light freight must be "inspected" again, to determine that the car meets all technical and administrative requirements.
We will also arrange this for you!
Terms & conditions
light freight conversion
Would you like to enjoy the tax benefits that come with a light truck? Then your car must be converted and provided with a loading platform. This cargo box must cover at least 50% of the wheelbase. This means that the rear seat must be removed to be able to place the cargo bed.
You can count on the conversion of your vehicle in accordance with the regulations and with all associated inspections Quality Transformation to calculate. We offer you a total service so that you do not have to do anything yourself.
Rules light freight conversion – Analysis storage space
When converting your car, we can also provide extra storage space for smaller items to store.
You can completely detach these extra storage options yourself if you want to remove it.
Cars that have been converted into light freight offer some tax advantages. For example, to start with, you do not pay BIV (tax on registration) but also the road tax "road tax" is more beneficial.
Do you use a light freight for your profession? Professional expenses are also 100% deductible and if you have a one-man business, you are also entitled to the investment allowance.
FAQ – Light freight conversion
How much does it cost to have my car converted to light freight?
Light freight conversion price? Of cost price for a converting car to light freight depends on the make and size of your car, on average a convert car to light freight 1250 to 2000 euros, free of VAT (intra-Community).
You can always request a quote without obligation for a correct price for your car.
How long does it take to convert my car to light freight?
Uw change car to light freight takes an average of 3 to 4 weeks, this includes the complete procedure for conversion of light freight and the associated inspections. In some cases this can be a little longer because the manufacturer's approval can take time.
Is it possible to have more than 2 seats in a light truck?
According to the current rules, the cargo area must be half the wheelbase. A rear seat cannot therefore be kept, except for cars that have 50% loading space behind the second seat, such as a Chevrolet Suburban or pickups with a double cabin.
Is it possible to convert any car into light freight?
You want your converting a car into a light freight, but don't know if this is possible for your car? For most cars we can convert the car to light freight, but the requirement here is that a loading platform is installed. This is therefore only possible with cars of the type hatchback, station wagon, SUV, MPV, jeep, etc…
Vehicles such as convertible, coupé and sedan CANNOT be converted because there is no space for the cargo box, which is necessary for light cargo.
What do I have to do myself to convert my car to light freight?
Do you want to convert light freight yourself? You don't have to do anything yourself, you deliver your car and we take care of the complete conversion and procedure from A to Z. Both the conversion and the inspections are completely done by us, only in this way can we guarantee the quality of the conversion.
Can I have my car converted to light freight if I bought it abroad?
This is certainly possible, you must have the correct documents for this: a European Certificate of Conformity (= COC – Certificate of Conformity), the previous registration and you must have the car customs checked with vignette 705. If you have these papers and your car meets the requirements, we can ship your car convert to light freight.
Do you sell vehicles that have already been converted to light freight?
No, we do not have a range of cars ourselves. You can contact us for the conversion of your car to light freight. This with the necessary requirements and inspections.
Examples & realizations of conversion to light freight
Once again everything in order
For many entrepreneurs it is advisable to convert the company car to a car with light freight. A light truck is a vehicle that is not allowed to transport more than 3.500 kg of mass. But you may wonder why it is beneficial to convert a vehicle into a light truck. Well, the point is that you can then benefit from various tax advantages in Belgium.
Business expenses are 100% deductible
As an entrepreneur you have to pay a lot of tax on the profit. This can be very frustrating and for that reason it is not a bad idea to cut profits. The more expenses you incur annually, the less tax you will ultimately have to pay. When you use a light truck for business purposes, the costs are 100% deductible. That is one of the reasons why smart entrepreneurs decide to convert the car.
You are entitled to investment deduction
In Belgium, entrepreneurs are encouraged to make investments. After all, you are only a real entrepreneur when you start investing in your company. Several entrepreneurs are eligible for the investment deduction. Entrepreneurs with a light truck can also benefit from this deduction.
Faster debit
When you make a large investment, you cannot write it off within a year. There are all rules for this. This is also logical, because otherwise entrepreneurs can make a very large purchase at the end of the year and then they have to pay almost no tax.
In principle, the faster you can write off investment costs, the better this is for your company from a tax perspective. A light truck is of course also a significant investment and you can deduct this from the balance faster than larger trucks. In addition, additional costs may be debited immediately upon purchase.
What are the costs?
It is of course important for you to know whether it is profitable to convert your car. That's why you want to know the exact costs. The point is that we can't say anything concrete about that right away, because it depends on several factors. It primarily depends on the make of the car. In addition, the type of car also plays a role in the costs. We can say that it costs on average between 1250 and 2000 euros to convert a car into a light truck. Important: you do not pay VAT on this amount with us. Of course you can always request a non-binding quote in advance. Then you know exactly where you stand financially.
How long does it take?
The conversion of the car does take some time. On average this takes about 4 weeks. The corresponding inspections are usually also carried out. In some cases an inspection can take a little longer, because we are partly dependent on the approval of a manufacturer. But we will of course always keep you informed.
Who can come to us?
Everyone in Belgium, or you live in to Antwerp, Flemish Brabant, Brussels, Limburg, Wallonia, East Flanders of West Flanders. With us you not only get the sharpest price but also the best service!
Why let us convert your car?
You can of course have your car converted by various parties, but we still advise you to let us do this. In the first place because we have a lot of experience in house. We have been active in the industry for over forty years. During that period we have successfully converted many different cars into light trucks. Our employees are all certified and they really love the profession. That is why you can also assume a perfect finish.
We are also proud of the many positive reviews we have received from our customers. After all, we can say that we deliver quality, but in the end it is the customers who can assess this objectively. On our website you will also find photos of the various work we have carried out in the past. It is also worth taking a look at that portfolio, because then you will get a good idea of ​​a successful conversion.